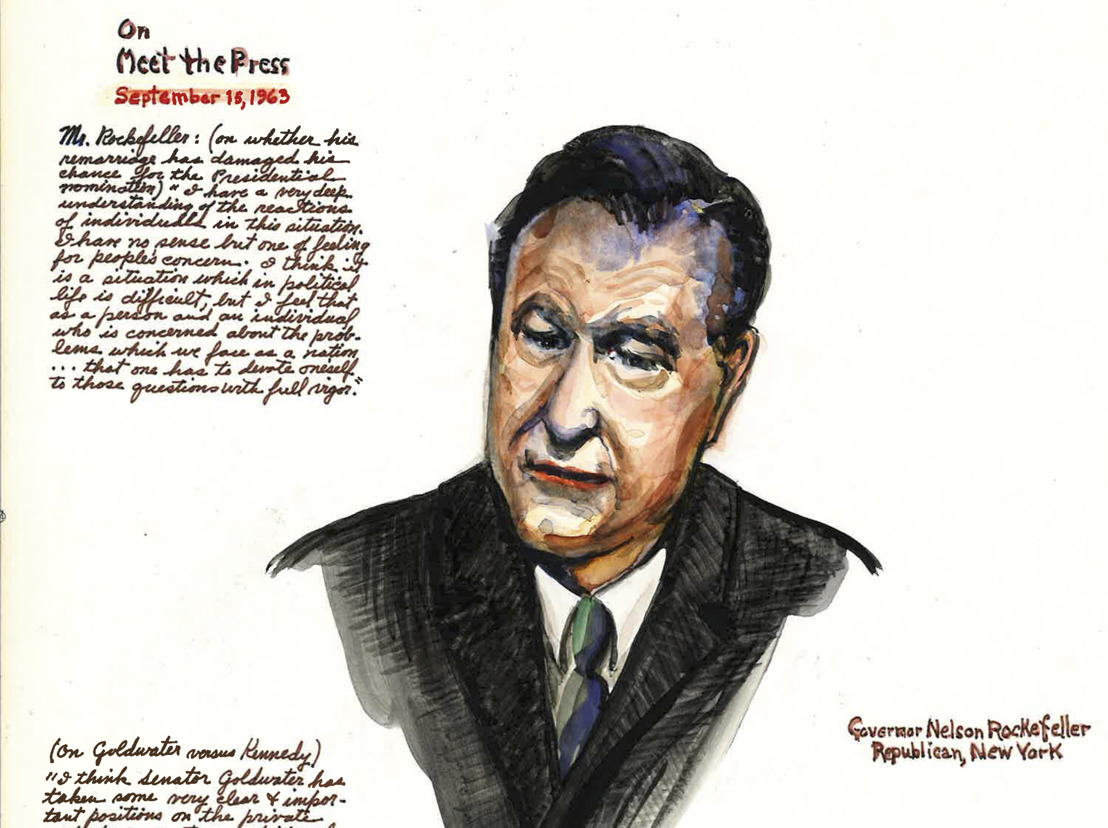 The watercolor collection features nearly 80 "Meet the Press" 1960s-era guests, including Nelson Rockefeller, Hubert Humphrey, and Indira Gandhi
Long-running Sunday television news program celebrates 75 years in 2022
The late Colorado artist Helen Cogswell Trostel left a stunning visual legacy of her love of the TV program Meet The Press, one that uniquely captures a view of the popular program's reach and influence.
More than 50 years ago, Helen and her husband were such devoted viewers that she began sketching and painting watercolors of the guests. All told, Helen created 80 portraits during a four-year period from 1963-67.
Helen reportedly was grumbling about not having much time to paint when her husband, Fred, suggested she paint the famous political figures appearing as guests on their favorite Sunday program, Meet the Press. At first, Helen's portraits included a key point she remembered each guest making during their interview. Later she ordered transcripts and began writing lengthier excerpts. All of those transcripts were kept and are included in the family's collection.
"I am thrilled to be able to share some of Mother's artwork," said her daughter Anne Trostel Galbraith. "She was a uniquely talented artist, and these beautifully detailed watercolor sketches give a glimpse of what a vibrant and creative person she was."
Helen Cogswell Trostel (1894 -1989) was also an accomplished oil landscape and portrait painter and excelled in watercolor painting and other media as well. In 1924 she created The Radiotikes, a booklet of original verses and drawings she sold to the Magnavox Company for use in a national advertising campaign to sell its first radio. She also was the author and illustrator of Cogswell-Haldeman, a genealogical history of her parents' families, and wrote All Those Dam People, a humorous novel based on the building of the John Martin Dam on part of the Trostel Ranch in southeastern Colorado.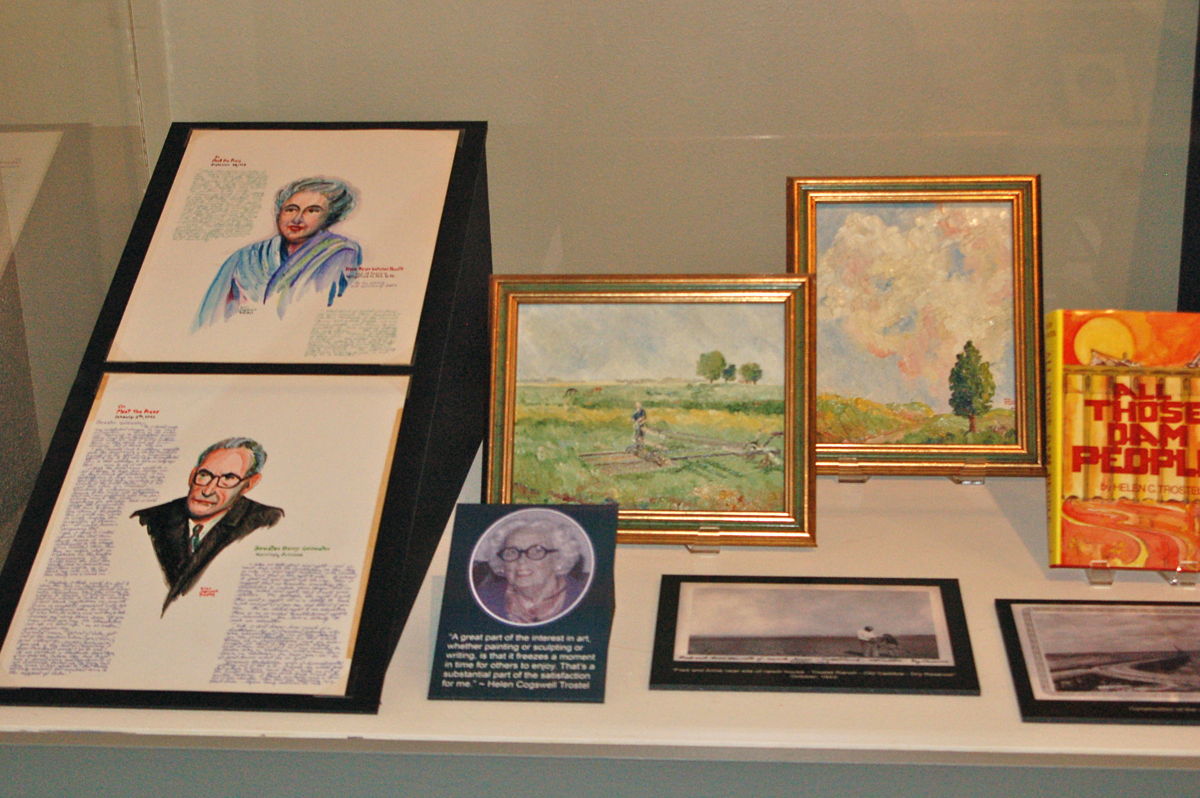 Helen was a prolific and multi-talented artist and writer whose works were featured in a year-long retrospective exhibit at the Colorado Springs Pioneers Museum ending in February, 2017. Helen graduated from the Art Department of Colorado College, Colorado Springs in 1920, attended the Art Institute of Chicago from 1920-21, and took private lessons from a Russian Professor of Art in Colorado Springs in the 1930s.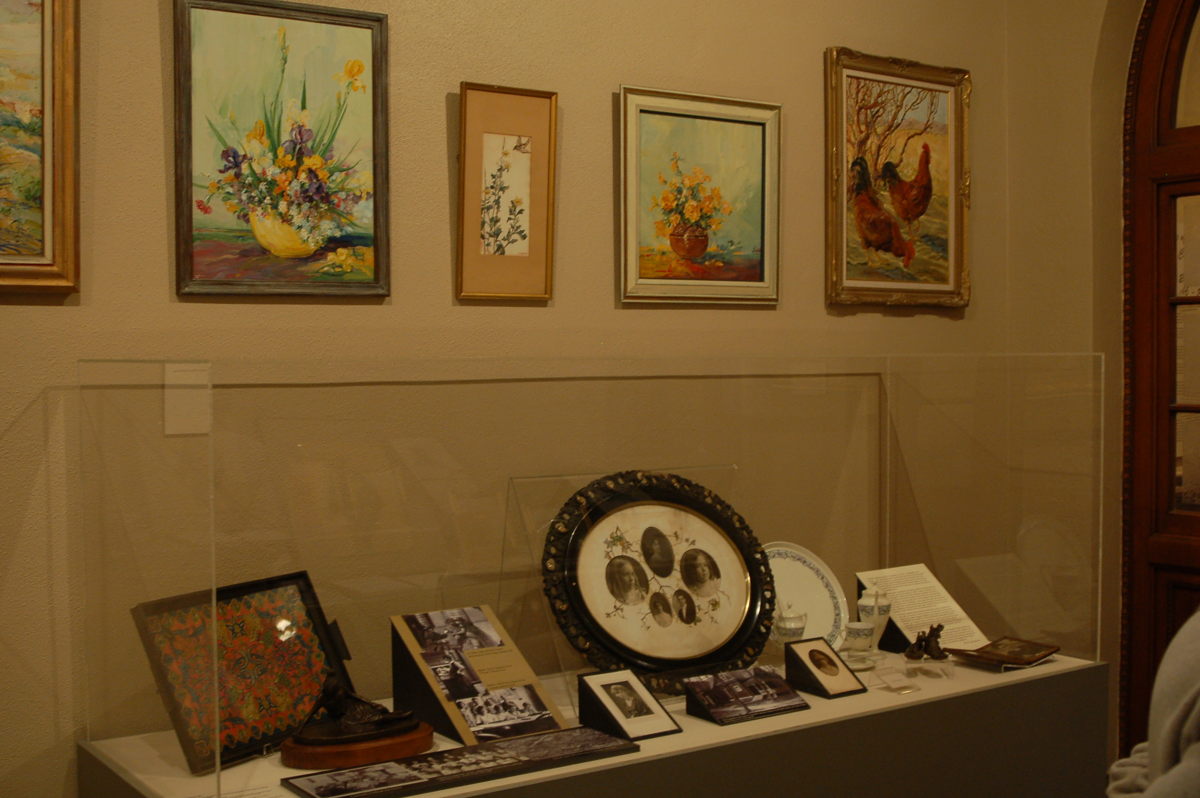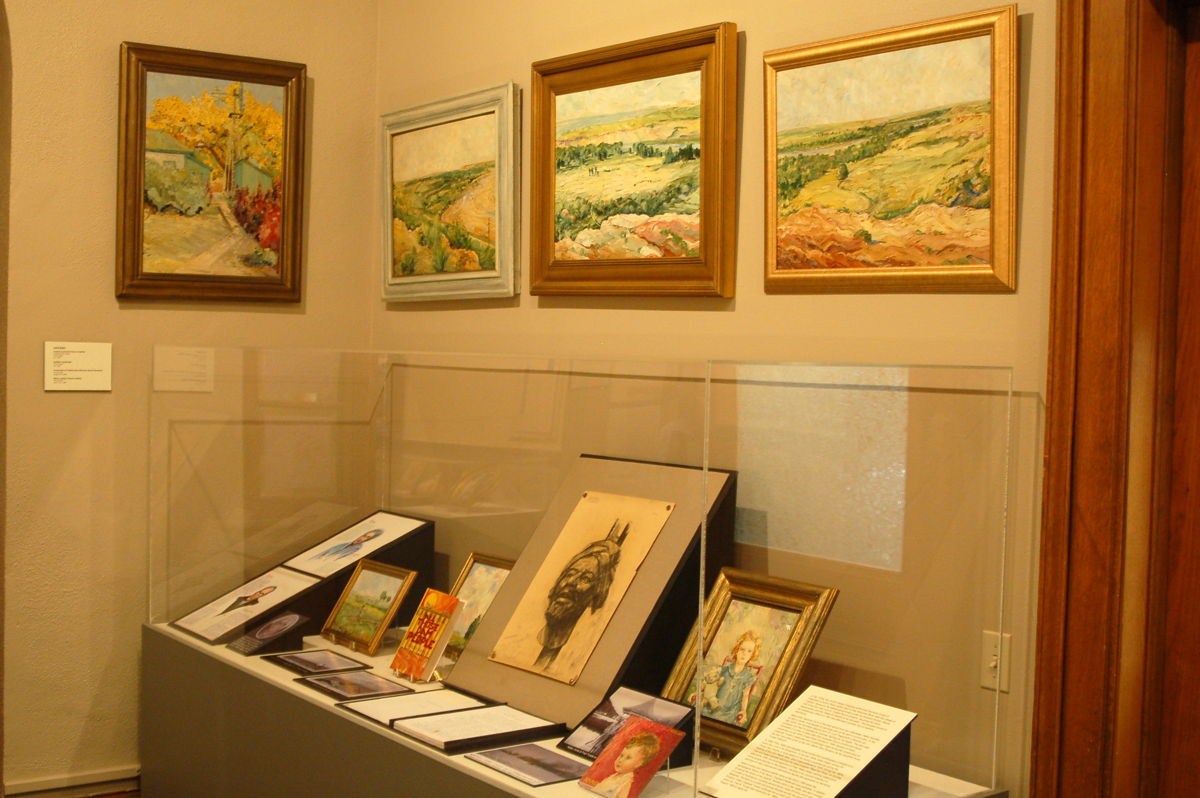 Sarah Beatty, APR Vice President, M&C Communications