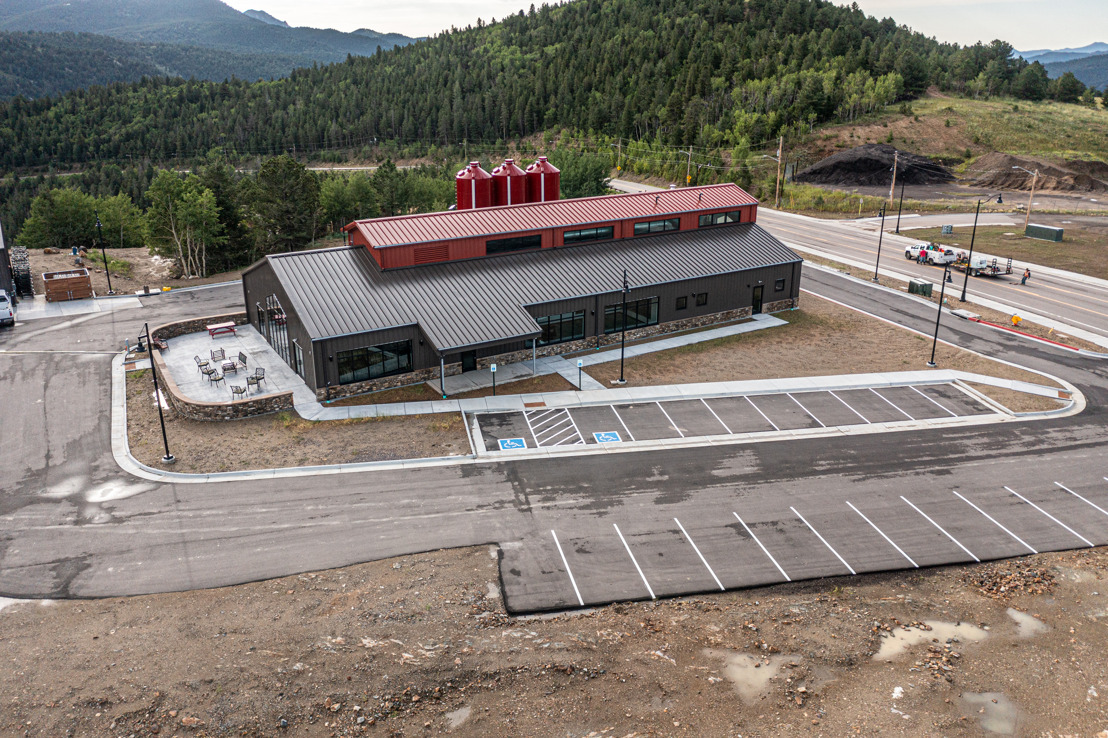 Experience the Spirit of Craftsmanship at the Open House of Rick Thomas Distillery in Artisans' Point, Black Hawk
The Rick Thomas Distillery in Black Hawk will host an "Open House" event on September 7, 2023, from 1 p.m. to 3 p.m., at its brand-new distillery at Black Hawk's Artisans' Point. This open house marks a significant milestone for the City's Artisans' Point, as the Rick Thomas Distillery becomes the first to open in this innovative development.
The City of Black Hawk created Artisans' Point to be a hub for creativity and craftsmanship, and the Rick Thomas Distillery perfectly embodies the spirit of this vibrant new community. The distillery showcases a deep commitment to tradition and quality, promising an unparalleled experience for whiskey aficionados and enthusiasts alike.
Attendees of the open house will have the opportunity to explore the state-of-the-art facilities, learn about the distillation process, and indulge in the art of crafting fine spirits. Visitors can expect guided tours of the distillery, demonstrations, and the chance to meet the skilled artisan behind Rick Thomas Distillery's exceptional creations, master distiller Declan Watts.
But that's not all: Artisans' Point still has several available lots, ready to be transformed into havens for future distillers, craft brewers, and entrepreneurs. The establishment of the Rick Thomas Distillery marks the beginning of a new era in the City of Black Hawk, where the art of spirits production and craftsmanship converge.
Black Hawk Mayor David D. Spellman stated, "The Rick Thomas Distillery embodies the City's vision of Artisans' Point – a place where creativity flourishes and traditions are honored. This distillery is not just a space for producing exceptional craft spirits; it represents the spirit of our heritage and the dedication of artisans to their craft. I am proud to see our vision for Artisans' Point come to life, and I believe that this new development will contribute to the unique character of our City." Mayor Spellman went on to say, "This is just the beginning for Artisans' Point. The City of Black Hawk is willing to extend a good measure of camaraderie and collaboration for future development with several municipal incentives, including free land at Artisans' Point. We look forward to welcoming future distillers, craft brewers, and entrepreneurs who will call this place home. The establishment of the Rick Thomas Distillery is a testament to the potential that Artisans' Point holds, and I am eager to witness the growth and innovation that will continue to unfold in our City."
About Rick Thomas Distillery: Rick Thomas Distillery is a family–owned and operated pioneering venture located on 2.83 acres in the heart of Artisans' Point, Black Hawk, Colorado. Rooted in Scottish tradition, the distillery is dedicated to producing exceptional craft spirits that embody its heritage. Distilled in classic pot-style stills used in Scotland for hundreds of years, the distillery is named after the family patriarch, Rick Thomas. Family members now strive to make a whiskey he would be proud to call his own. For more information about the Rick Thomas Distillery, contact Brian Watts at 720-670-8913 or visit rtwhiskey.com.
About Artisans' Point: Artisans' Point is a visionary development in the City of Black Hawk, encompassing approximately 22 acres of space for distillers, craft brewers, and entrepreneurs to create and innovate. Adjacent to Artisans' Point, Proximo Spirits (owner of Stranahan's Whiskey, Jose Cuervo, and several other brands) is poised to move their Tincup Whiskey operation to their new, over 300-acre, $50 million Lake Gulch Whiskey Resort. Infrastructure development for the whiskey resort is now underway. In addition, construction of Hawk's Landing has begun immediately north of the beverage community by developer Club Vista Properties II, LLC. Hawk's Landing will offer an Airstream and Geodesic Dome Campground for the pleasure of glamping enthusiasts.
With a focus on community and craftsmanship, Artisans' Point is destined to become a hub for creative enterprises and quality experiences. With the Artisans' Point infrastructure now complete, the City is looking for partners to develop the remaining lots. Understanding the financial considerations developers face in today's economy, municipal incentives include an unprecedented commitment from the City to contribute the land, as well as waive water user fees for one year, waive water tap and water system development fees, use tax rebates on construction materials and fixtures, furniture, and equipment. For more information on development opportunities at Artisans' Point, contact Steve Cole, City Manager.
Contact:
Steve Cole, City Manager, 303-582-2200 or [email protected]
Brian Watts, Owner/Operator Rick Thomas Distillery, 720-670-8913 or [email protected]